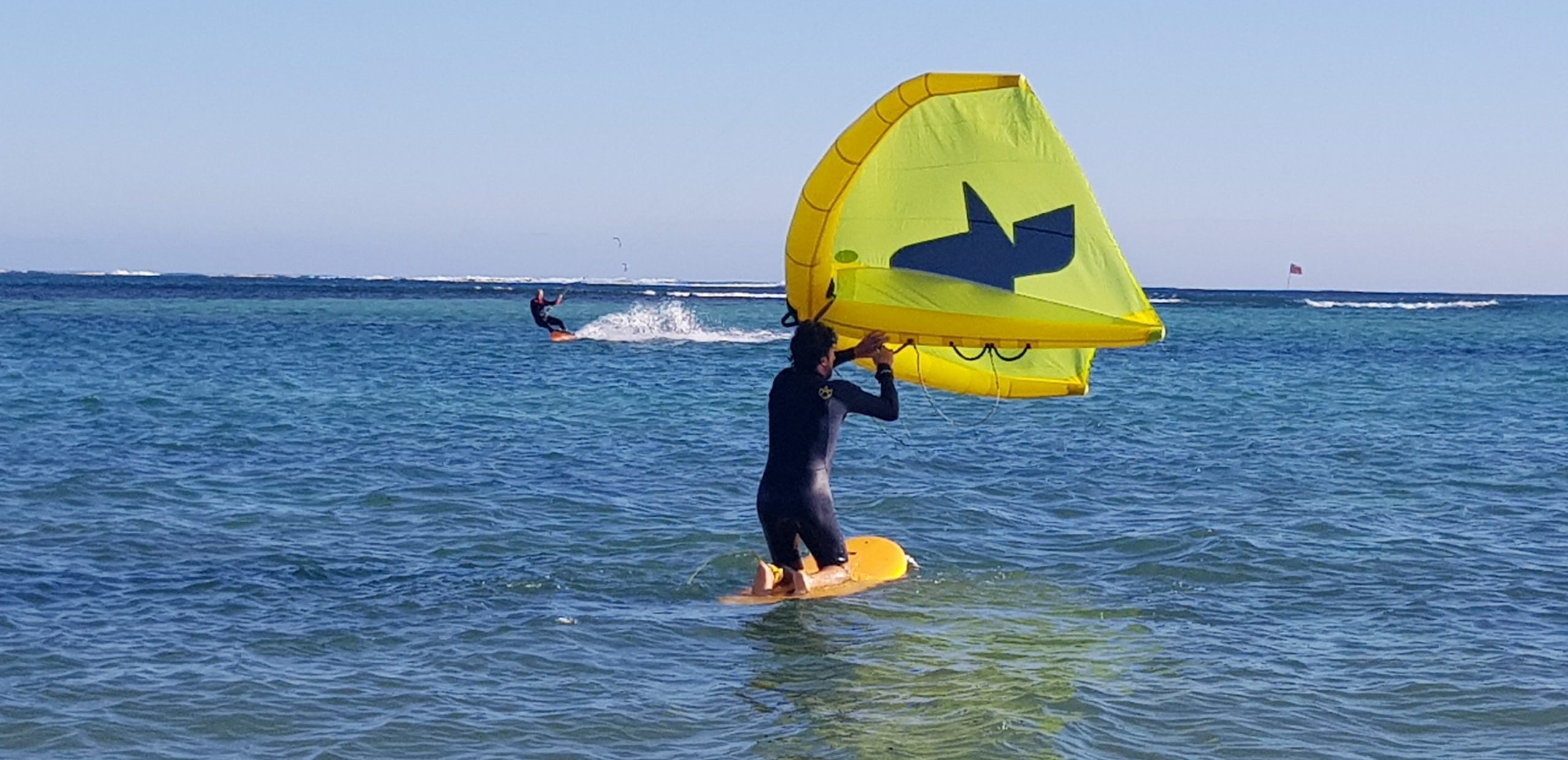 The sport
The wing surf is the last new toy designed for all the passionate of water sports. 

We can define the perfect combination between kitesurf and windsurf: the wing is pretty similar to the kite, but instead of being piloted through a bar (like in the kitesurf) you have to steer it directly from the wing, like when kitesurfers are doing a self-rescue. The body is very close to the wing, that's what reminds somehow the posture of windsurfing. 
This sport is recommended to everyone, it doesn't need any specific physical preparation, you only have to be willing to enjoy the new adventure. We advice to take a lesson especially if you have only one day and you want to try the feeling of sliding in the water with a big volume board and enjoy the wind power.
Price list course wing surf:
| | 2 hours | 4 hours |
| --- | --- | --- |
| Group discovery (minimum 2 people) | 50€/person | 90€/person |
| Private clinique | 120€/person | 200€/person |
KTS wing surf courses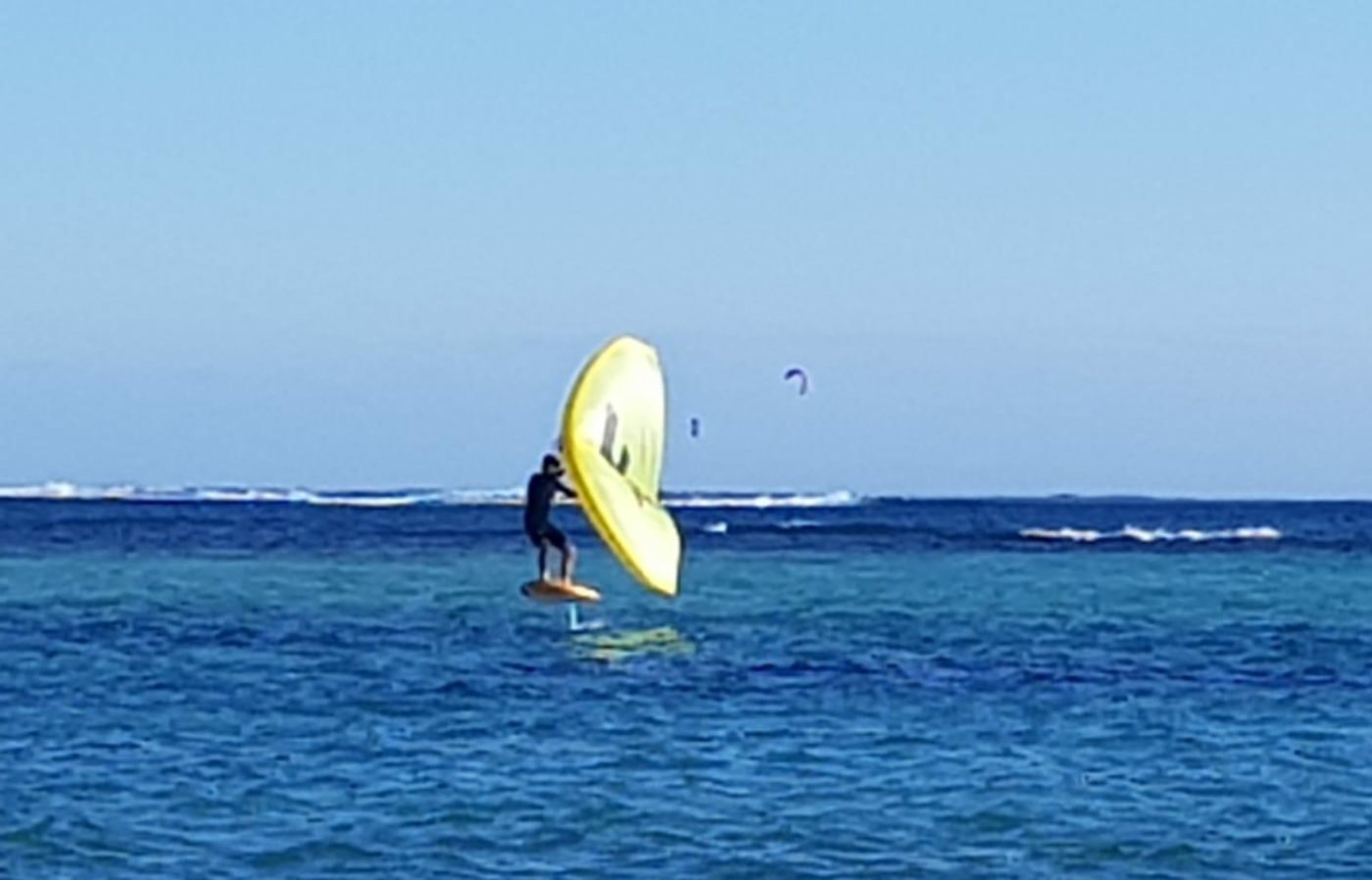 We are looking forward to teaching you this new sport, that everyone wants to try. Don't miss it! With our course you will learn the basic concepts: 
Get familiar with the gear.
Control and steady pull position on the board. 
Balance exercices.
Synchronize the movements.
Steer the wing.